List of awesome band names
---
I've started putting together a list of awesome band names.
Click here to see them: https://github.com/tybenz/band-names
Want to contribute?
Fork and pull request to contribute to the list. Don't know what those terms mean? Never used GitHub before? Keep reading.
How to contribute on github
Sign up for GitHub if you're not already.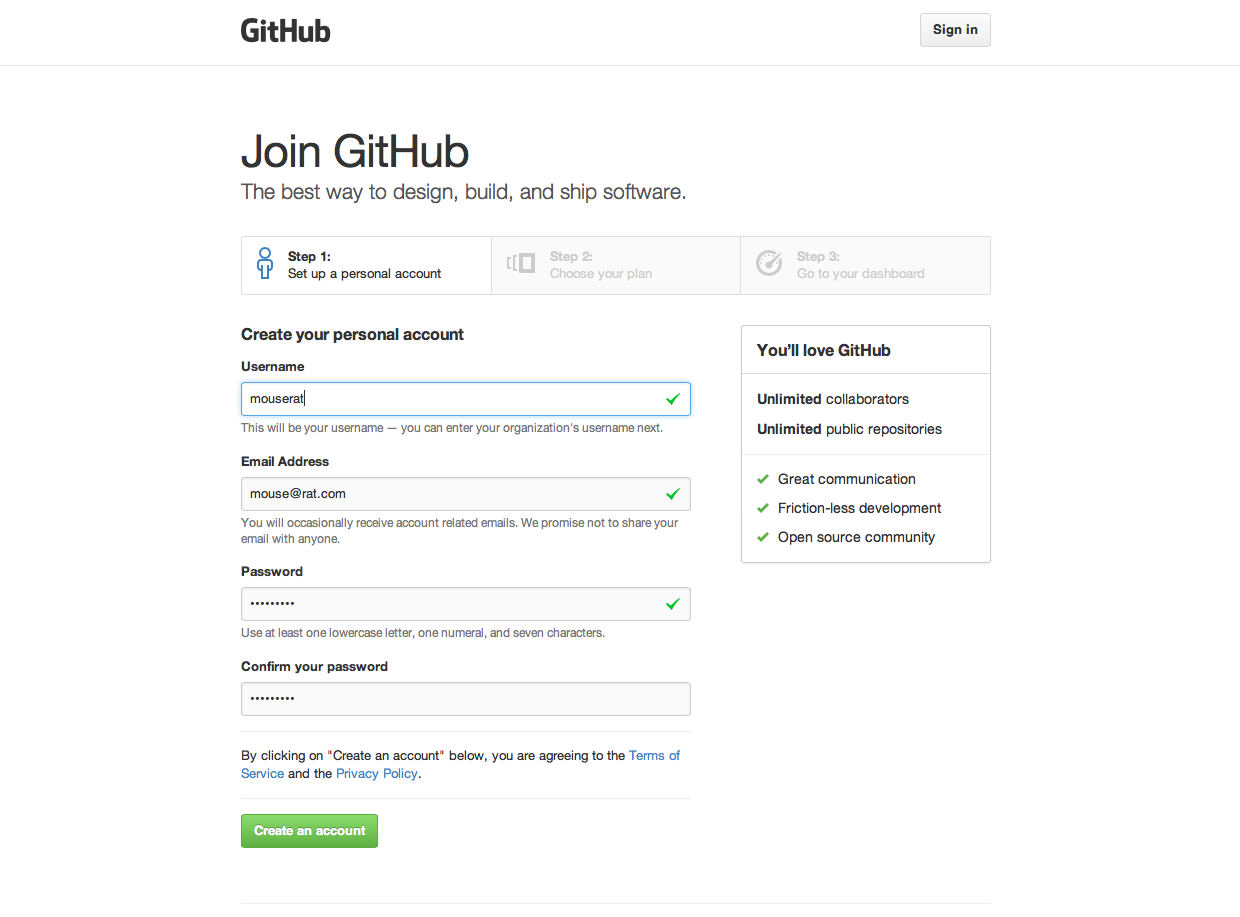 Go here to fork the repo.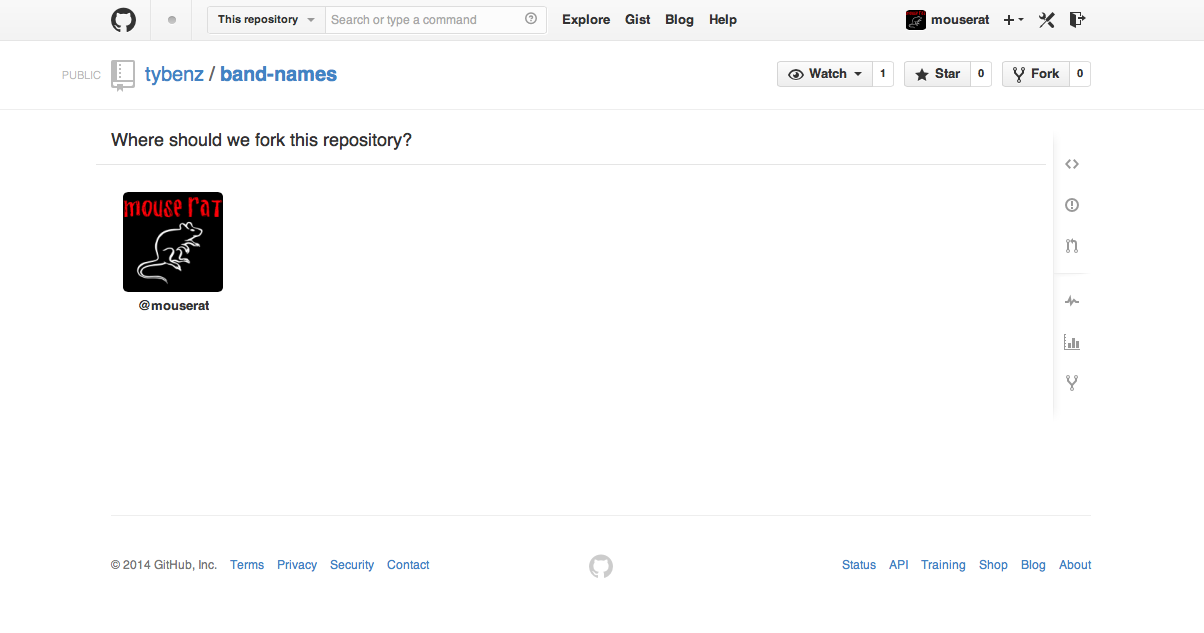 Go here to edit. Click on "Propose file change"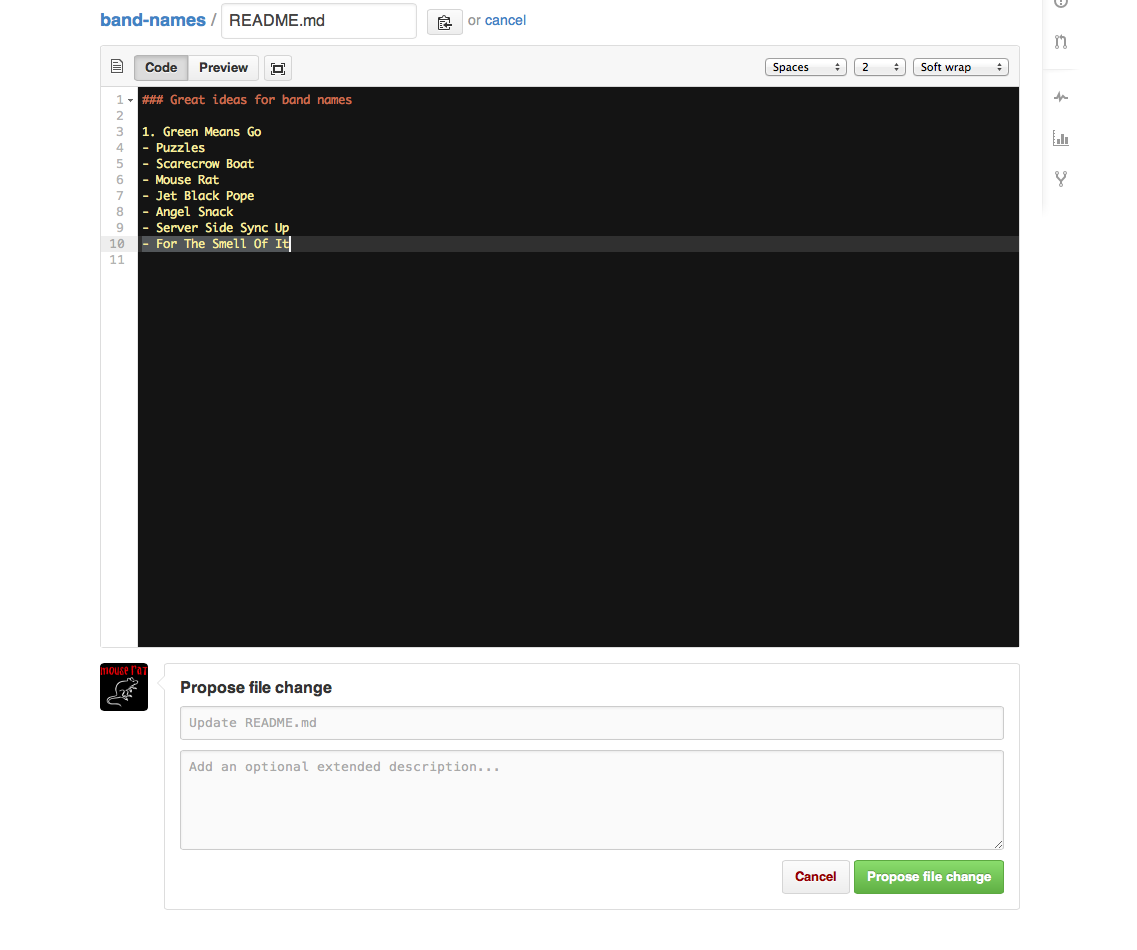 Then click on "Create pull request"